Easy,
personal access

to attractions

The GO Travel Show provides you with plenty of space and opportunities to engage with exhibitors, who represent the diversity of the group travel and tourism industry.

As well as the main exhibition space you'll have access to outside activities, feature areas and fam trips to learn about new trips and plan your itineraries in a comfortable environment.

The GO Travel Show will also provide you the chance to make connections with other group travel professionals, and maybe catch up with old friends too!

From attractions to destinations, travel to accommodation, and tour operators to holiday resorts, the GO Travel Show brings together all of those who are committed to making your group trips special and easier to organise.

Come find them all at the GO Travel Show!
Fun for
everyone!
The people who come to the GO Travel Show range from all ages, so whether this is your first time, or you've been organising group trips for as long as you can remember, our show caters for all.
We strongly believe that the GO Travel Show should be accessible to everyone, which is why we make sure all accessibility types are catered for, whilst ensuring all areas are wheelchair friendly, by providing plenty of toilet and baby changing facilities, and allowing for quiet areas so people can take regular breaks.
We've been producing shows for the group travel sector since 2006, and our group travel magazine has been the number one voice in the industry for over 30 years.
In that time we've kept our focus on delivering the best events we can, always pushing to improve, never settling for good enough, and learning by listening to all our exhibitors and attendees.
Pre-show fam trip to
explore Surrey
Plans are being finalised for a fam trip in association with Visit Surrey for Tuesday 21st April, the day before the GO Travel Show.
GTOs will enjoy a coach trip around the county including Brooklands Museum, the Watts Gallery at Compton, and a drive through the Surrey Hills Designated Area of Outstanding Natural Beauty, including a tea stop in one of the delightful villages in the Tillingbourne valley.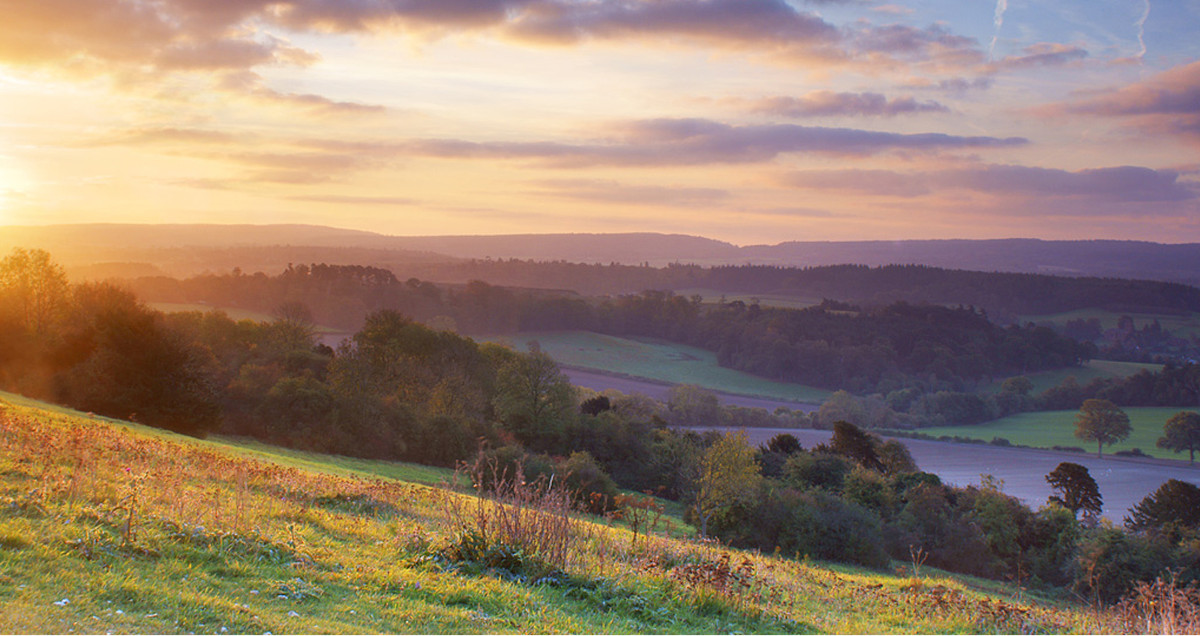 Let us
entertain you!
As well as the main exhibition space, you'll also have access to outside activities and feature areas to enjoy everything that the GO Travel Show has to offer!
This year we will have more interactive experiences than ever. These will include the chance to be dressed as an Elizabethan lady or gentleman by the experts from Shakespeare's Globe Theatre; meet several characters from World War II including members of the Home Guard; and have a go at figuring your way out of a locked stately home in an "escape room" challenge.
If on the other hand you'd like a sit down for some quiet time and reflection, then there's plenty of tea/coffee areas to do just that.
Come and
say hello!
Amongst all the wonderful and amazing attractions and destinations at your disposal, you'll also find ourselves dotted around the show too!
Not only do we try our best at organising an amazing event, but we also produce the first and longest running group travel publication in the country, GTO magazine, as well as organising the prestigious awards ceremony, the Group Travel Awards (voted for by you!).
We also curate our online publications, Discover Animals and Discover Britain's Towns, to help reveal activities and destinations that typically fly under the radar.
And that's not to mention all the other regional travel shows we organise around the UK. So come and say hello, and see if we have an event coming near you!
Free coach

travel available

Every year the GO Travel Show has proudly laid on FREE coach places for our visitors, and this year is no different.

This service is available to all visitors who live along one of the many routes that we cater for, but you must book your seat in advance whilst registering for the show. A confirmation email will be sent to you upon booking.
Confirmed
exhibitors for 2020
Abacus Hotels

Aerospace Bristol

Alfa Leisureplex Group

Arena Travel

Arundell Arms Hotel

Association of Group Travel Organisers (AGTO)

Association of Tourist Attractions in Kent

Away Resorts

BH Live, Bournemouth

Balfour Hush Heath Estate

Bekonscot Model Village and Railway

Black Knight Historical

Blenheim Palace

Blueprint Travel Media

Bombay Sapphire Distillery

Bookitbookit.co.uk

Bournemouth Pier

Bournemouth, Christchurch & Poole Tourism

British Magic Museum

British Tourism & Travel Show

Brooklands Museum

Buster Ancient Farm

Butser Ancient Farm

Chatham Historic Dockyard

Chichester Festival Theatre

City Cruises Poole

Condor Ferries

Constantinou Bros Hotels

CroisiEurope Cruises

Cruise & Maritime Voyages

Daish's Holidays

David Urquhart Travel

Discover Animals

Discover Britain's Delightful Towns

Dover - White Cliffs Country

Dunster in Exmoor

Dunwood Travel

Exmoor Walking Holidays

Florence Nightingale Museum

French Brothers

GO North Tourism

GT Aviation Heritage

GTO Magazine

Gentle Tours

Great Comp Garden

Greatdays Travel Group

Harbour Park

Harry Shaw Group Travel

Herriot Country Tourism Group

Herstmonceux Castle

Hever Castle and Gardens

High Beeches Gardens

Historic Dockyard Chatham

Historic Royal Palaces

Hole Park

Hospitality Line

Hotel Chocolat

Hush Heath Winery

IOW Tours

Isle of Wight Exhibition Partnership

Isle of Wight Tourism

Jetstream Tours

Jockey Club Groups

Kent Life

LNER

Landor Travel Publications

Leeds Castle

Legacy Hotels

Leonardslee Lakes & Gardens

London Museum of Water and Steam

London Transport Museum

MAMMA MIA!

Made Tourism

Maidstone Attractions

Maidstone Borough Council

Maidstone Museums

Marsham Court Hotel

Medway

Music Heritage London

Musical Museum

National Garden Scheme

Nimax Groups and Education

Norman Allen Group Travel

Observatory Science Centre

Painshill Park

Penshurst Place

Pindar Creative

Poole Attractions

Potters Resort

RNLI Discovery Tours

River + Rowing Museum

Royal Air Force Museum London

Royal Botanic Gardens, Kew

Royal Collection Trust

Royal Engineers Museum

Royal Horticultural Society

Shakespeare's Globe

St Pauls Cathedral

Starboard Hotels

Stonor Park

Surrey Area of Outstanding Natural Beauty

Surrey Hills Society

Sussex Prairies Garden

Sussex Top Attractions

Swanage Railway

Swinging 60's Tours

The Crown Estate - Savill Garden

The Historic Dockyard Chatham

The Observatory Science Centre

The Oxford Artisan Distillery

The White Horse, Dorking

Titan Leathercraft

Travel Ecuador

Travel Editions

Travelbeat

Travelsphere Groups

UK Parliament

University of Kent

University of Surrey

Visit Canterbury

Visit Herts

Visit Kent

Visit Richmond

Visit Surrey

Visit Wandsworth

Warner Leisure Hotels

Watts Gallery

Wembley Stadium Tours

West Somerset Railway

Westminster Abbey

Wicked the Musical

World Heritage Museums

Yarn Market Hotel